Featured Artists
Previous Featured Artists
Hilal Hibri

Featured Artist Hilal Hibri, manages Hibri Glass Studios in San Antonio, along with his wife Kati McAllister Hibri.
The work seen here, Geo-Coral, inspired by underwater creatures and sea life, also hints of Hilal's background in biology and chemistry. His work is often inspired by a fascination with the way crystals form repetitive patterns, how molecules bind with one another, sacred geometry, and even Islamic tile patterns seen on travels in the far East.
Born in Beirut Lebanon, Hilal's work shows a richness, depth and attention to detail reminiscent of works seen in a museum from another era. His first exposure to glass art was from his father, Dr. Nadi Hibri, a glass aficionado, fine craftsman and collector of Art Nouveau glass. Aside from an apprenticeship in the 90's, Hilal is primarily self taught, discovering a natural knack for glass casting by deconstructing and refining his process to identify and capitalize on elegant efficiencies in the design process. Hilal's creative wanderlust led him from pate-de-verre vases to cast crystal jewelry, from negative relief wall pieces to large abstract sculpture. Throughout his journey, problem solving and experimentation have been crucial – learning as much from disasters and accidental victories as from successful execution.
As artists we find our inspiration in different ways. Hilal has what he terms a "cosmic itch to distill into tangible objects the underlying forces that organize the otherwise chaotic universe into pattern and life." He believes that "the unique transparency, luminosity and limitless versatility of the glass medium make it ideally suited to communicate the progressive issues of our time. His intention is to invoke insight into the interconnected nature of existence," which he believes to be the most honorable goal of the artist.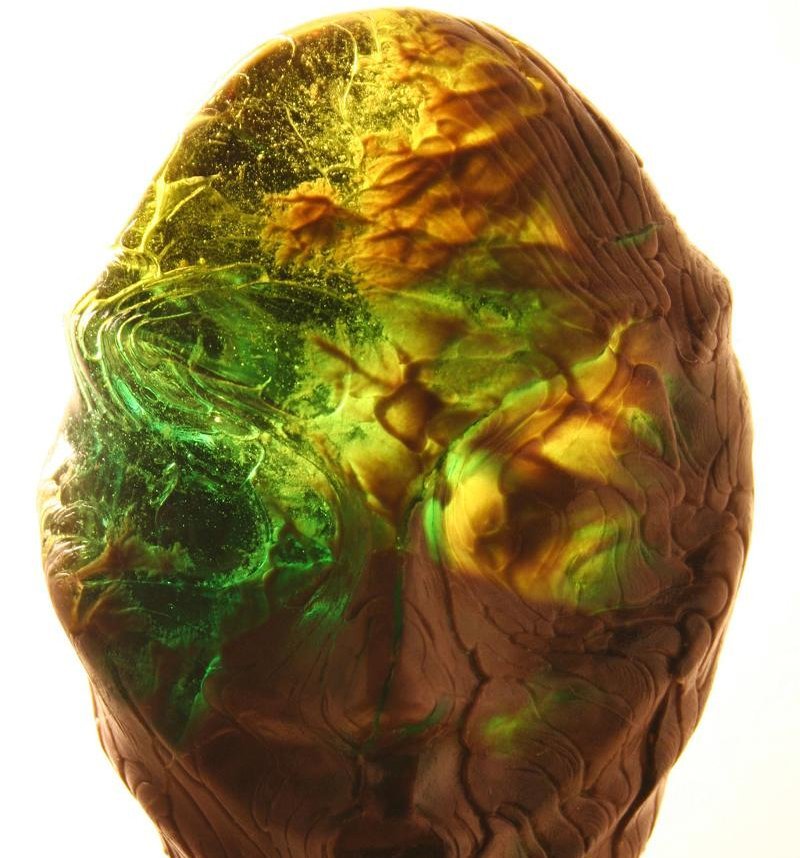 Hilal's work, created with the lost wax casting method, freezes bubbles and colors, and captures a single moment of time in glass crystal. The heaviness and density of leaded glass used (46%) affects the degree of light reflected through it, creating more sparkles and chatoyancy. By incorporating innovative sculpting techniques and "found tools," (such as chandelier crystals and organic textures) he has developed a unique process of glass casting, merging classic sculpture with modern technology. Hilal describes his work as increasingly modular, multi-part and multi-media.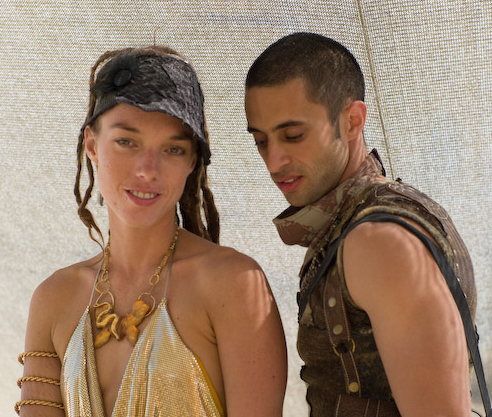 Hilal was the recent recipient of an esteemed summer scholarship to Pilchuck Glass School, founded by Dale Chihuly in Stanwood, Washington. An amazing artist in her own right, Kati Hibri, along with Hilal both have their works on display at PISMO Fine Art Glass in Denver CO, Boise Art Glass in Boise, ID, Bridge Gallery in Tuscon AZ, and Long Hall Gallery, in San Antonio, TX.
Hilal and Kati will be featured in the upcoming book: Best of Artists Presents: America Glass Vol III. Please see more of their work in the APT online gallery, or at www.hibriglass.com.
<< >>